Have you got everything prepared yet for Mother's Day this Sunday, May 12th?  Your Prepare for Mother's Day checklist may include reservations made for a brunch, a bottle of her favourite perfume, and/or a lovely bouquet of flowers (or a bouquet of flours, if she LOVES to bake perhaps?), but have you figured out what that finishing touch is?  The pièce de résistance?  That grande finale to make your mother's day particularly special this year?
To quote a Queen, Let them eat cake!
Seriously, what's a celebration that doesn't end with a sweetly layered treat that can be enjoyed by all?
If you've never been to a Cold Stone Creamery, you're missing out! I'm lucky to have one just steps away from my front door, so every celebration ends with a plate of ice cream cake. Birthdays, Anniversaries, Laundry Day, it's all a great reason to clink forks and dig into a big cold bite!
One of the best reasons to purchase your custom cake at Cold Stone Creamery is the turnaround time, which is usually 24 hours (based on demand.)  And they don't just customize a cake to add a name to a white slab, check out this Twitter Cake! (So much WANT!)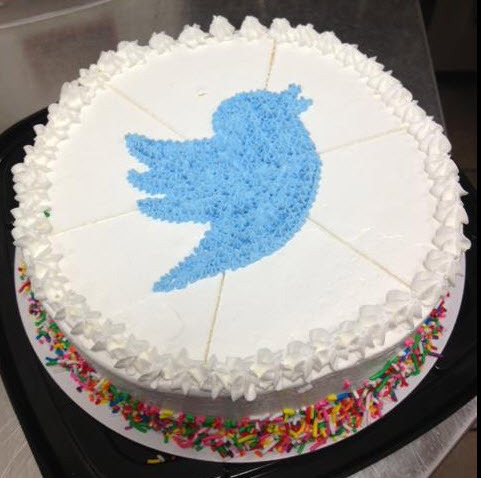 You can check out Cold Stone Creamery Toronto's Facebook page for a slew of fabulous cakes, treats and generally fun pictures of the Avenue road location!  (This page is specifically for the location found at 2005 Avenue Road, Toronto ON.)
A yummy frozen treat available for Mom! Order your cake by calling 647 330-TIMS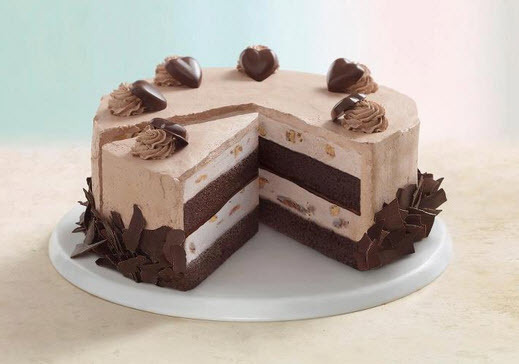 6 inch cake is $23.99
8 inch cake is $33.99
Want some exciting news?  Thanks to the Cold Stone Creamery located at the 2005 Avenue Road location, we're gonna have a flash giveaway here on Geek with Style!  Prize is available at this location only.  You've got 24 hours (until May 9th, 8AM EST) to enter the giveaway below for your chance to win you (or perhaps your MOM) a fabulous 6 inch cake from Cold Stone Creamery Toronto (specifically located at 2005 Avenue Road.)
Comment below with your entries (1 comment per entry PLEASE, and be sure to include your email address) for your chance to win NOW!  Wishing all you mommies out there a wonderful, amazing day on May 12th, and as Marie Antoinette would perhaps say, "Bonne chance!"
Earn a chance to win by completing (any or all of the following):
Answer this question: What flavours would make the BEST ice cream cake for you? Select your flavour(s) and mix-in(s) here and cook up something awesome!
Follow Geek with Style on Twitter
Follow Geek with Style on Facebook
Follow Aeryn Lynne on Pinterest
Tweet: Tweet

Comment on any other blog post here on Geek with Style
Share this contest with your friends (Have them post an entry stating "YourUsername sent me".
We have a winner!  Congratulations go to Christella M! Hope you'll enjoy this sweet frozen treat!
Cold Stone Creamery Toronto – 2005 Avenue Road

View Larger Map